You can view slides from this talk here.
---
Overview
---
Data documentation is not only required by funders including IES, it is essential for data management. Data documentation should cover the who, what, where, when, and why of your project and your data (OSF: NIH).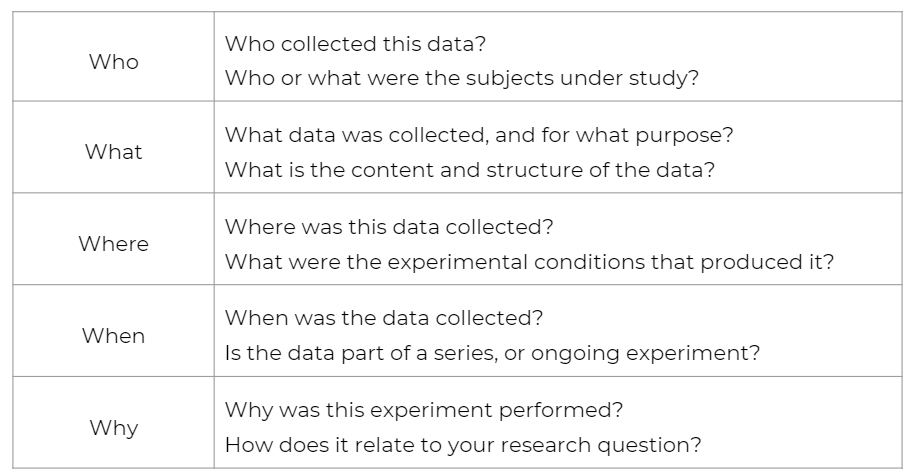 Documentation also allows you to:
Track decisions/changes made throughout the life cycle of the project

Make decisions/analyses replicable

Clean data with fidelity

Ensure others use and interpret data accurately

Discover errors in data

Allow others to find archived data through metadata
Reduces data rot, when good data is transformed over time and becomes unusable because no one tracks the transformation
Documentation can take many forms. IES states that they expect documentation to "be a comprehensive and stand-alone document that includes all the information necessary to replicate the analysis performed by the original research team" and should include:
a summary of the purpose of the data collection

methodology and procedures used to collect the data

timing of the data collection

details of the data codes, definition of variables, transformations, variable field locations, and frequencies
However, a) IES provides no template for how documentation is laid out OR what tools to use to create/share this information and b) outside of IES required documentation for data sharing, there may be additional documentation your team may want to keep to help manage internal processes.
This training will cover types of documentation you may want to keep. Many of these documents have overlapping information and some terms may be used interchangeably in the field (ex: Data dictionary and codebook or README and metadata). Also, some of the documents are important to start day one of the project, while others are more important to create at the end of the project when you are ready to share data. The point of this next section isn't to implement all of these documents, but rather to consider which documents capture the information you need to have a successful project. It may just be a protocol and a data dictionary. Or it may be a protocol, a data dictionary and a README for each data file. Or it may be all of these documents! It depends on things such as the scale of your project and how you plan to share the data at the end of your project.
Additional reading on the importance of data documentation can be found here:
📑 University of Helsinki
📑 Washington University in St. Louis
---
Documentation
---